There is an abundance of farms within the Southern Door School District, yet only 2 percent of the school's food budget, if dairy products are excluded, is spent on local producers, said Patti Vickman, superintendent of the Southern Door School District (SDSD).
Vickman wants to change that – and a $50,000 grant that the district has received will help.
"We want to plan how we can incorporate and use locally grown produce and products in our food-service program," Vickman said.
SDSD was among the 159 grantees across the country that received some of the $12.1 million that the U.S. Department of Agriculture's Farm to School Program awarded last week. The program's core elements allow districts such as SDSD to buy more from local producers, feed locally grown produce to kids, and teach the kids where and how food is grown using hands-on activities related to agriculture, food, health and nutrition.
Of the six grants awarded in Wisconsin, only two are planning grants like SDSD's. Vickman said the district will use the money to create a Farm to School Action Plan that creates agricultural education projects and activities for each grade level, 4K-12. Before the global pandemic forced schools to close, for example, fifth-grade students were tapping trees as part of a maple-syrup-making project. The district will create similar signature programs for other grades.
Read the full story at doorcountypulse.com>>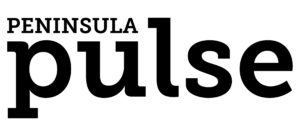 Debra Fitzgerald
News Editor, Peninsula Pulse
Fitzgerald left Door County in 2008 – where she worked for the Door County Advocate for 8 years – to explore the southwest. She returned to the midwest when she realized she missed the north. She was hired by a newspaper in Minnesota where she has been for the past 11 years.