by Solomon Lindenberg and Debra Fitzgerald
Southern Door School District
Current enrollment: 1,029 students
What it's doing: In-person instruction five days per week with a remote/virtual learning option. School will begin Tuesday, Sept. 1.
What's next: The school board will meet Aug. 10 and 17. The Aug. 10 special board meeting will focus on the administrative team sharing more details about the Fly Like an Eagle Re-entry Plan as planning for physical health, academics and mental health continue.
The board will consider a "health, safety and efficient operation of school" resolution during that meeting to define what the district intends to do if the governor's order and/or the Door County Public Health mask advisory are no longer in place once school starts.
Southern Door School District officially published its Fly Like an Eagle Re-entry Plan a couple of weeks ago. Masks were going to be "highly recommended" during transitions, large group gatherings and when social distancing could not be achieved. Gov. Evers' mask mandate requiring masks for everyone who is inside caused the district to switch gears.
"We are currently following the governor's order," said Superintendent Patti Vickman.
As with other school districts and society in general, Vickman has heard more about the masking requirement than any of the other re-entry guidelines. Some parents say they won't send their child to school if masks are required; others say they won't send their child to school if masks are not required.
"We're hearing so much from both sides," Vickman said.
Mask wearing may be polarized, but the majority of parents in the Southern Door School District were clear that they wanted a return to the classroom, according to the results of a parent survey the school district received by June 29.
"Ninety percent of the parents wanted in-person school," Vickman said.
Based on that survey, Vickman anticipated that between 85 and 90 percent of the student population would start the school year within the classroom.
Knowing how many students will be learning at the school versus remotely helps the district to plan, but parents won't be locked in to a decision. If they learn that an initial choice of in-person or virtual learning doesn't work for them, they can switch during the school year.
Read the full story at doorcountypulse.com>>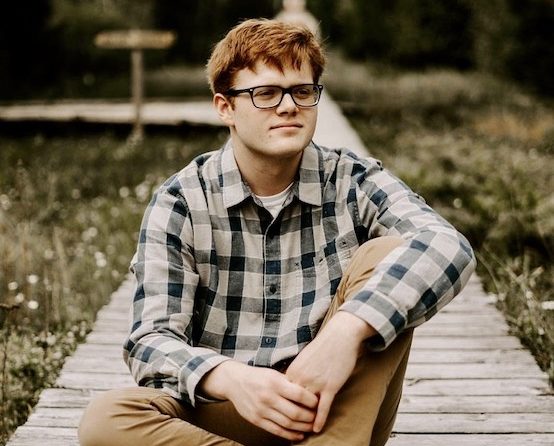 Solomon Lindenberg
Intern, Peninsula Pulse
Lindenberg was born and raised in downtown Sister Bay with his two brothers. When not writing, he enjoys playing and listening to music, watching independent films, taking photographs, reading horror novels, and getting lost in time attempting to solve New York Times crossword puzzles
Debra Fitzgerald
News Editor, Peninsula Pulse
Fitzgerald is a recently repatriated Door County resident and journalist who is thrilled to be back and enchanted daily by her reacquaintance with the peninsula's people and places. She's living the good life north of Sturgeon Bay with her partner, Louis "Luther" Cole, and a cat named Tux who's been a media sensation on neighbors' social media pages.