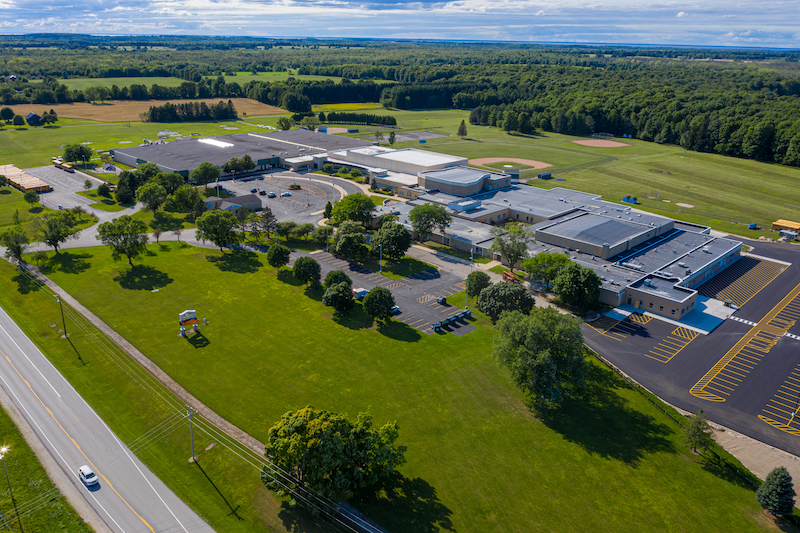 After 26 separate school districts consolidated to form Southern Door School District in 1960, the high school was built and completed in 1963. The buildings are located on a 129-acre site six miles north of Brussels and seven miles south of Sturgeon Bay. Included on the site are athletic fields, a school forest and garden, nature center, prairie, Fab Lab & Innovation Center and more.
The high school received further upgrades in 1980, including new classrooms, an auditorium, a remodeled and expanded technology education area, greenhouse and locker rooms. In 2003, the school added on a media center, new science labs and a fitness center. Southern Door High School takes pride in their belief that each student will be provided the best possible educational environment to develop as fully as his or her talents and abilities permit.
A full complement of course offerings and co-curricular activities are available to prepare students to graduate college, enter a career, and be community ready. A strong tradition of academic and co-curricular excellence along with community service assists students as they develop their plans for post-secondary education at two and four year colleges, or to enter the military.
Learn more here>>
Southern Door Alumni Hall of Fame>>
Southern Door School, 2020.
Photo by Brett Kosmider.