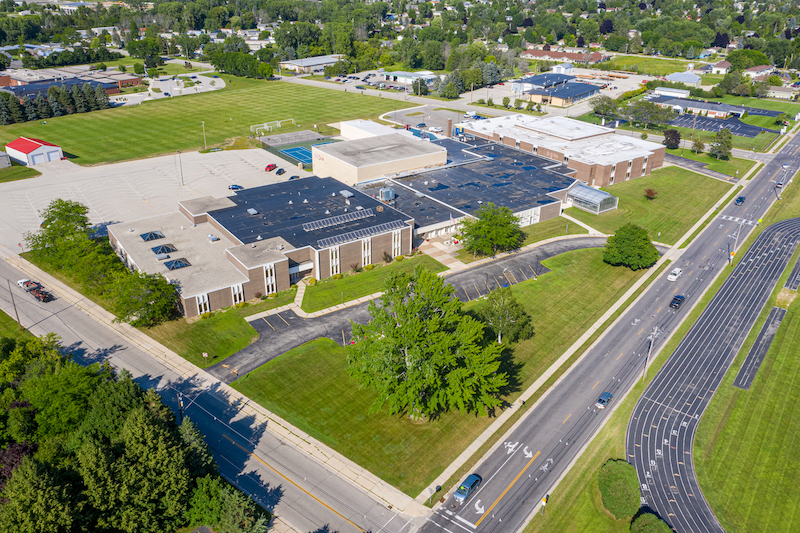 SBHS is a traditional, public four-year high school. The current high school building, located on the northeast side of Sturgeon Bay, was opened in 1968 and remodeled with a large addition in 1993. The district serves the city of Sturgeon Bay (population approximately 9,500) and a segment of property just north of the city along the Green Bay shoreline. Sturgeon Bay's tax base is comprised of residential, service and retail, health care, shipbuilding and repair work, tourism, and a variety of light industrial businesses. Sturgeon Bay is located in the center of Door County, a peninsula with the waters of Green Bay and Lake Michigan surrounding it. Green Bay, Wisconsin, is 43 miles to the southwest. As of the beginning of the 2018-19 school year, the high school's free and reduced lunch rate is 40 percent.
Learn more here>>
Sturgeon Bay School, 2020.
Photo by Brett Kosmider.