by Solomon Lindenberg and Debra Fitzgerald
Sturgeon Bay School District
Current enrollment: 1,200 students
What it's doing: In-person instruction five days per week with a remote/virtual learning option. School will begin Tuesday, Sept. 1.
What's next: Consensus came July 27 among school board members that masks/facial coverings should be required for all students and staff, even before Gov. Tony Evers' mask mandate, which went into effect Aug. 1.
Members of the board's work group planned to meet Aug. 5 to draft the official policy to align with legal guidance. The school board also discussed adding a special board meeting Aug. 12, holding its regularly scheduled Aug. 19 meeting, and adding another special board meeting Aug. 26.
"How can we reopen school safely during a pandemic? Or perhaps we should ask the following instead: How can we not reopen?" 
Source: PowerPoint presentation, Sturgeon Bay School District
As with all school districts, planning is top of mind these days for Dan Tjernagel, superintendent of the Sturgeon Bay School District. Also as with all districts, Door County's largest is trying to navigate the uncharted waters of a school opening in the age of COVID-19.
"We're doing our best to be ready, even with all the uncertainty," he said. "I believe it's our obligation as a public school system to make preparations to be ready to open in person, knowing that may or may not be what happens. We have to make plans accordingly, knowing things could change in a month."
If the district had to pivot to a 100 percent remote school by September, the model would present more challenges for students, Tjernagel said. When students were relocated to the virtual classroom this spring, students and teachers had already had six months together. That experience taught students what to expect from their grade level and teachers. To start a student in a new grade when the teacher, classmates, learning tools and academic material are all new introduces a host of new challenges. Still, that will be the choice for some students and could also happen again sooner rather than later for the whole school, should the situation require it.
"We know we have to be ready for that," Tjernagel said.
He said administrators estimated as of last week that roughly 10-15 percent of the student body will opt for virtual instruction. He anticipated that his district's in-person versus virtual instruction ratio will be similar to that of the Southern Door School District.
To read the full story, visit doorcountypulse.com>>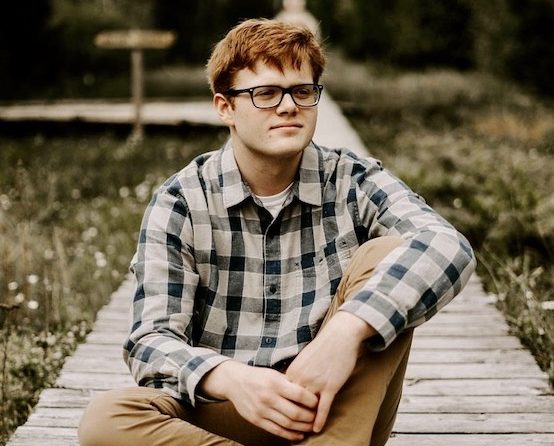 Solomon Lindenberg
Intern, Peninsula Pulse
Lindenberg was born and raised in downtown Sister Bay with his two brothers. When not writing, he enjoys playing and listening to music, watching independent films, taking photographs, reading horror novels, and getting lost in time attempting to solve New York Times crossword puzzles
Debra Fitzgerald
News Editor, Peninsula Pulse
Fitzgerald is a recently repatriated Door County resident and journalist who is thrilled to be back and enchanted daily by her reacquaintance with the peninsula's people and places. She's living the good life north of Sturgeon Bay with her partner, Louis "Luther" Cole, and a cat named Tux who's been a media sensation on neighbors' social media pages.