by Solomon Lindenberg and Debra Fitzgerald
Gibraltar Area School District
Current enrollment: 541 students
What it's doing: Will open if the Door County COVID-19 activity level is below a certain threshold based on the COVID-19 activity level for Door County. School will begin Tuesday, Sept. 8.
What's next: The school board is scheduled to meet Aug. 10 and will discuss adjustments to the school handbook regarding COVID-19 plans.
On July 27, the Gibraltar School Board adopted a threshold plan for reopening based on the Wisconsin Department of Health Services' COVID-19 activity level for Door County.
Each activity level has a corresponding level of building access for students and staff. Whether students begin instruction in school or at home depends on the activity level.
As of July 27, the COVID-19 activity level was rated as "high." Based on this rating, Gibraltar would not open for in-person instruction. A three-week period of a "low" rating would be required before the school would open. Students would return to school during that third week.
Each Wednesday, the Department of Health Services updates the current COVID-19 activity level for Door County, and the activity-level rating on Aug. 19 will determine whether school will be open for in-person instruction Sept. 8. If the school building is open for in-person instruction, families may still choose to participate in at-home learning.
The district is currently developing a handbook for operation during the COVID-19 pandemic, and the school board will review it at its regularly scheduled board meeting Aug. 10 at 7 pm. Once approved, the handbook will be sent to families and will be available on the district's website.
The handbook will likely contain reopening plans that were proposed at the school's July 13 school board meeting. Those plans have yet to be approved by the board.
Read more at doorcountypulse.com>>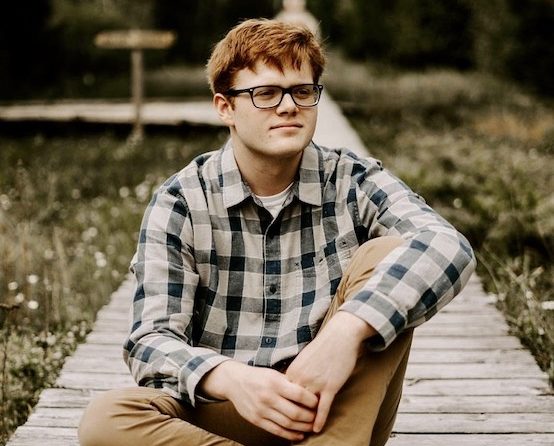 Solomon Lindenberg
Intern, Peninsula Pulse
Lindenberg was born and raised in downtown Sister Bay with his two brothers. When not writing, he enjoys playing and listening to music, watching independent films, taking photographs, reading horror novels, and getting lost in time attempting to solve New York Times crossword puzzles.
Debra Fitzgerald
News Editor, Peninsula Pulse
Fitzgerald is a recently repatriated Door County resident and journalist who is thrilled to be back and enchanted daily by her reacquaintance with the peninsula's people and places. She's living the good life north of Sturgeon Bay with her partner, Louis "Luther" Cole, and a cat named Tux who's been a media sensation on neighbors' social media pages.