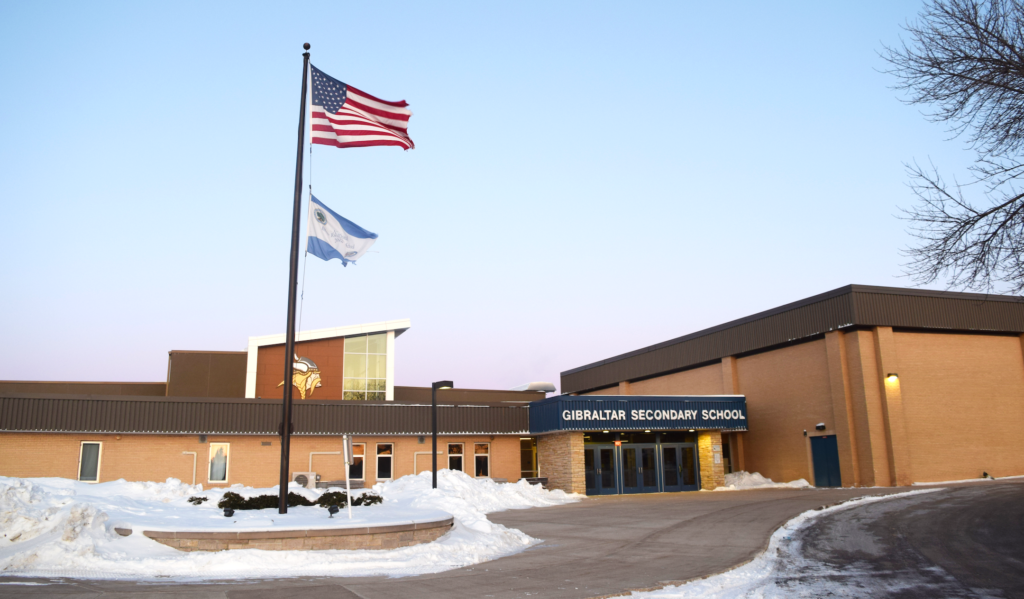 Before Gibraltar Area Schools became what we know today, there were 26 separate schools that served northern Door County. Following the footsteps of Sturgeon Bay, which established the county's first four-year high school, the Gibraltar Union Free High School was built to serve residents of Gibraltar and Ephraim districts in 1919. There were 38 students in the first classes.
The other Northern Door schools were slowly consolidated into this new school, and by 1965 all schools were added to the school district. A few schools remained open for elementary students.
The school was rebuilt in 1953 after the original school was demolished, and a substantial addition was made to the high school wing of the school in 1972.
Gibraltar Schools celebrated 100 years in 2019.
Learn more here>>